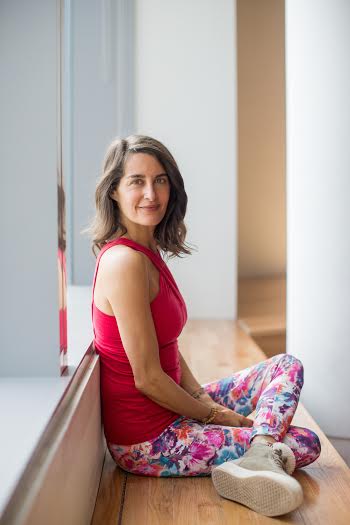 Elena is the author of Art of Attention, a yoga workbook translated into five languages. She has been studying and teaching since 1998, and is respected globally for her blend of alignment and attention. Her audio meditation coursework, Cultivating Spiritual Intelligence, is renowned for its accessibility and relevance, and her yoga teaching is influenced by several traditions including Katonah Yoga, Kundalini and ParaYoga. Elena is also the founder of Teach.yoga, a global website for teachers, and her second book, Practice You, will be published in 2018 by Sounds True. Practices with Elena can be found on YogaGlo.com.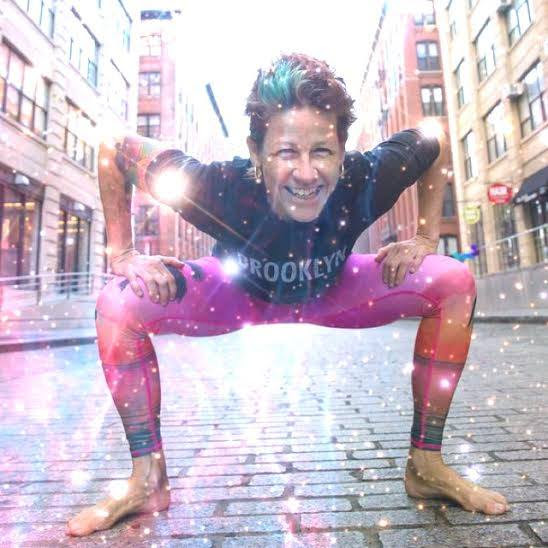 Dana Trixie Flynn is a "teachers teacher", celebrated for her raw and generous spirit and uplifting, innovative and soulful Lotus Flow style of Yoga. This year marks her 25th year of teaching and her favorite thing about yoga is the YOGIS.
She loves rebels, music, arugula, dancing with total abandon, poets, tulips, her toes forever in the ocean, biking and of course, Glitter. She has had the outrageous privilege of being the cosmic mom and creatrix of Lotus NYC/BK for 17 incredible years. nyc.laughinglotus.com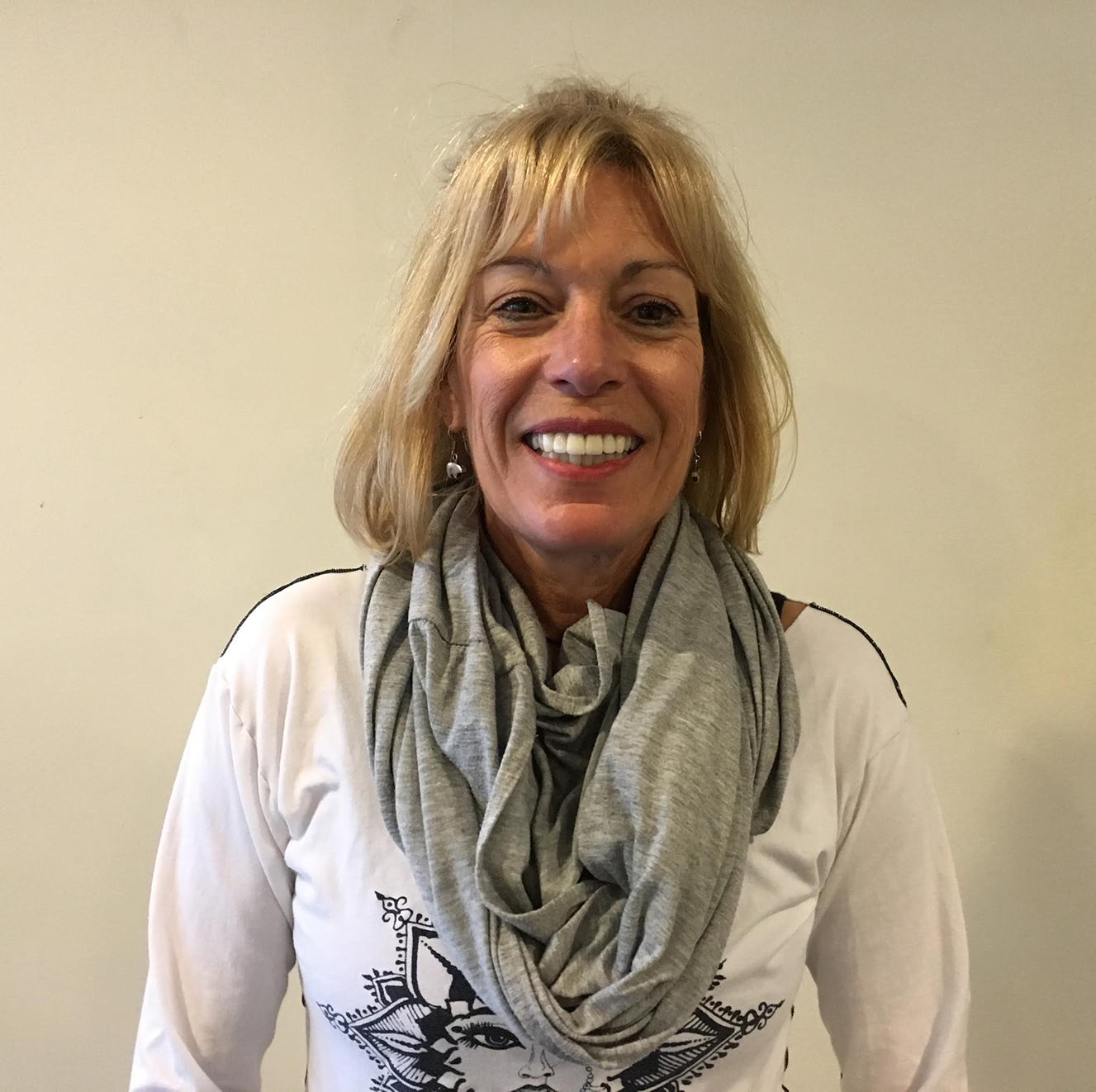 Roni was raised on the North Fork and is blessed with a wonderful husband of 38 years, 2 sons and 4 incredible grandchildren. She has been in the fitness business for over 25 years and has had her own successful business as a personal trainer for 17 of those years. Around 13 years ago, Roni was introduced to yoga through Claire Copersino, and immediately fell in love with the practice. She completed her first Yoga Teacher Training under Rodney Yee in 2013, and then a follow-up certification with Heidi Fokine in 2015. In both her roles as a trainer and Yoga Teacher, the one lesson Roni is constantly reminded of is that she will never stop learning or being a student.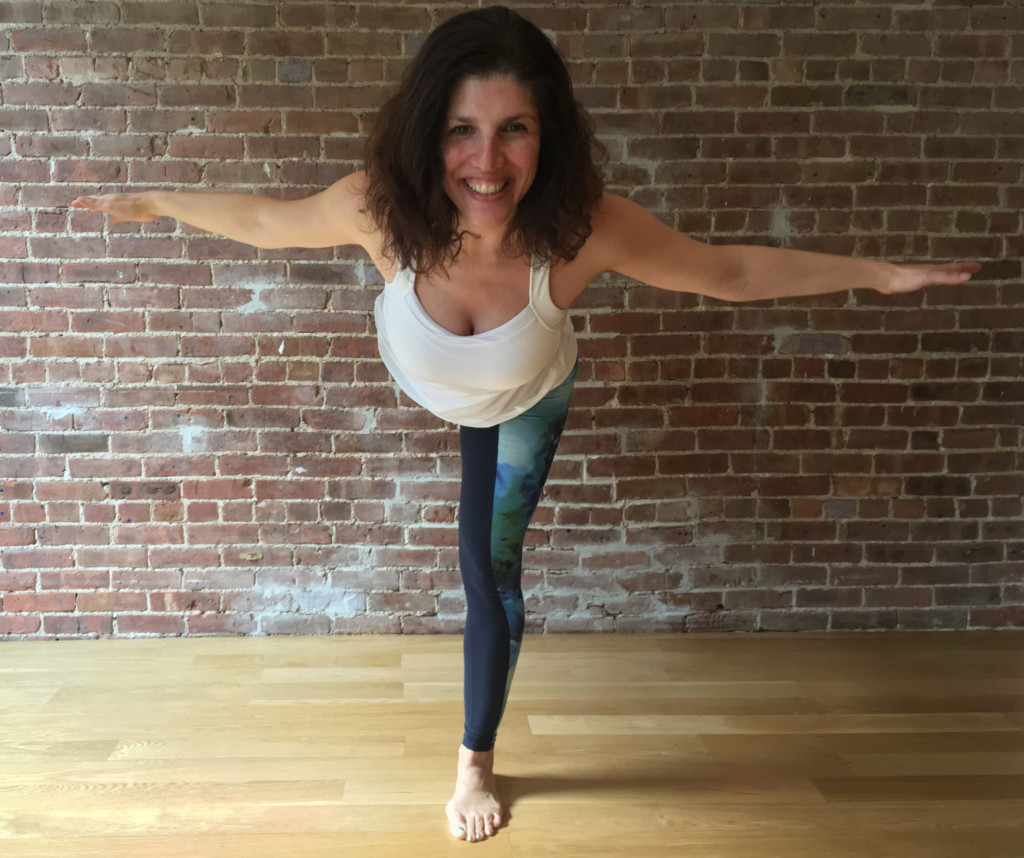 Jeannette has been a devoted yoga practitioner since 1998. Moreover, she has been practicing with the lovely Claire Copersino since 2001.
Jeannette discovered kids yoga after attending classes with her daughter and loved every single minute of it! With a love of music, movement and children, Jeannette completed her training at Karma Kids Yoga, in 2013 certified to teach children ages 1-12 years old. She believes that sharing the practice of yoga with children early on gives them a valuable "toolbox" that will grow with them throughout their lives. Jeannette holds a BA in Communications from Adelphi University. She worked in advertising for 12 years as a video editor cutting commercials and corporate videos. During this time, she discovered the practice of yoga. It was exactly what her body needed after sitting in a static position for many hours a day. She became hooked and knew this was something she'd be doing for the rest of her life.
Jeannette feels blessed to share her love of yoga and to be teaching children yoga! She loves to sing, be goofy and play! Her favorite yoga poses is Virabhadrasana 3 or Warrior 3, because it makes her feel strong to balance on one foot. It's also a really great way to get to an exciting yoga adventure. Jeannette looks forward to seeing you and your kids on the mat!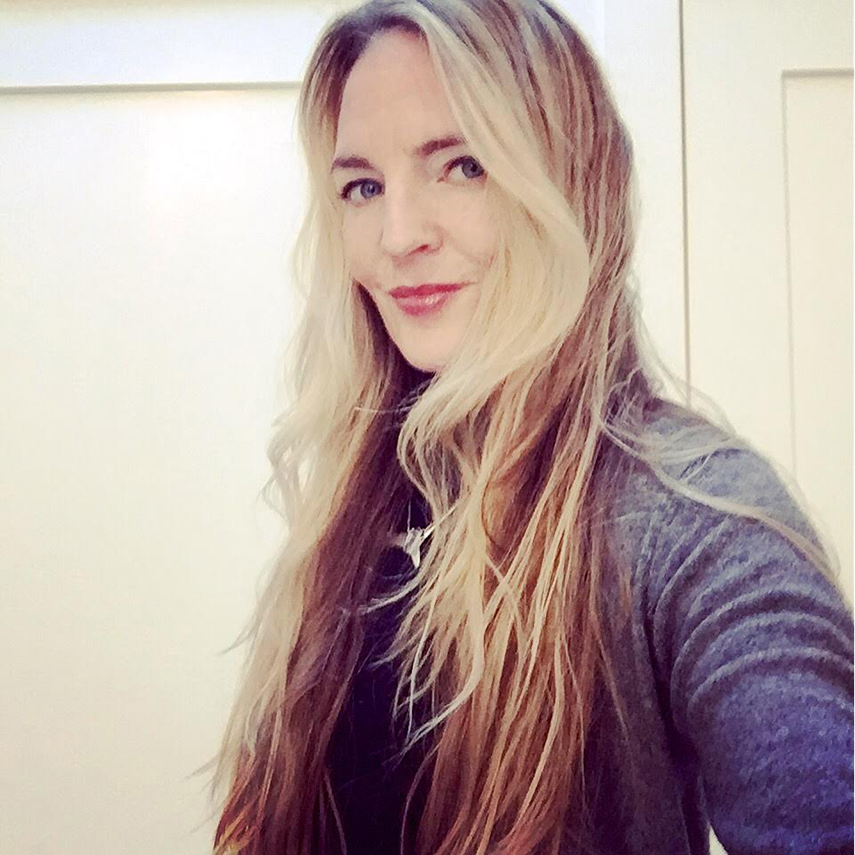 Leanne Spellman
200 hour RYT
Leanne is a student of Yoga and life. Leanne began to see her true self the first time she stepped onto a mat. After a consistent daily practice, she felt change flowing into every aspect of her life. Leanne dove in, heart first, and continues to let her heart guide her. A beginner, always, Leanne is committed to being a student & sharing this heartfelt journey to ONEness that is the practice of Yoga. Leanne believes that true healing begins when you start living your truth/dharma, showing the world your authentic self, embracing the dualities in life~ being perfectly imperfect. The love of the practice shines through in her teaching. Heart, mind, spirit, connecting with the physical body, Kula (community) and Lila (JOYful play) is how Leanne inspires others to live through the practice of Yoga. Leanne is a Hatha Yoga Teacher with an emphasis on biomechanics and tantric/ non dualistic philosophy.
She shines bright like a diamond. ॐ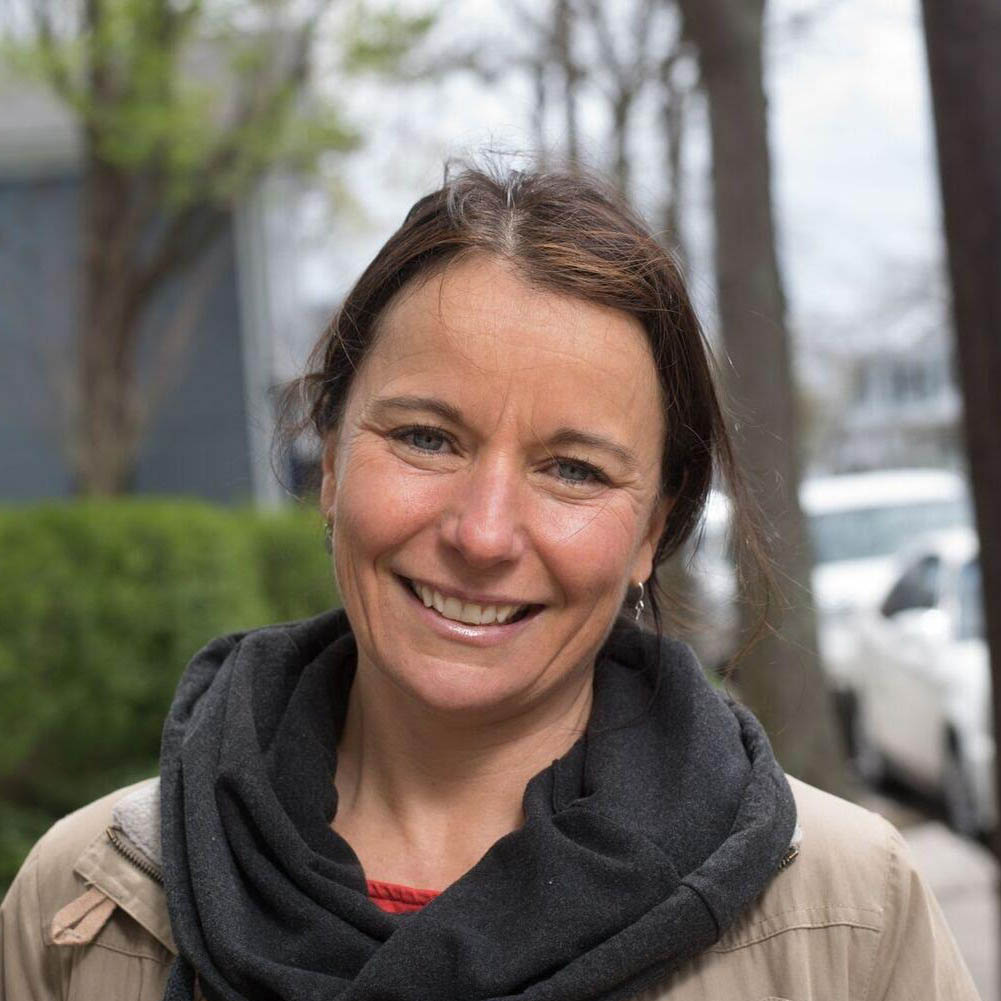 Claire Copersino
Founder, Instructor
Claire's journey into yoga began in the mid-1990's at the suggestion of a wonderful Amma Therapist, to whom she will always be deeply grateful. Her first teacher was Olga, a heart-centered, deeply compassionate and loving Hungarian woman whom she studied with for three years. From there her horizons broadened and she studied, and has continued to study, with a wide variety of teachers both near and far. What has always guided her is what she is called to, what speaks to, and resonates within, her.
Her first Teacher Training was at Kripalu in 2000, followed by another in 2003 with Shiva Rea. Since then she has studied in a variety of settings and emphases with many extraordinary teachers. Each has informed deeply and allowed for her greatest teacher to be her daily, personal practice.
The greatest joy and privilege for Claire is sharing this universal, transformational and exceptional practice in a way that is all-inclusive and accessible to everyone who seeks yoga. An eternal student, each day she comes to her mat feels like the first. For this, and everything life presents, she will always be truly grateful.
Namaste.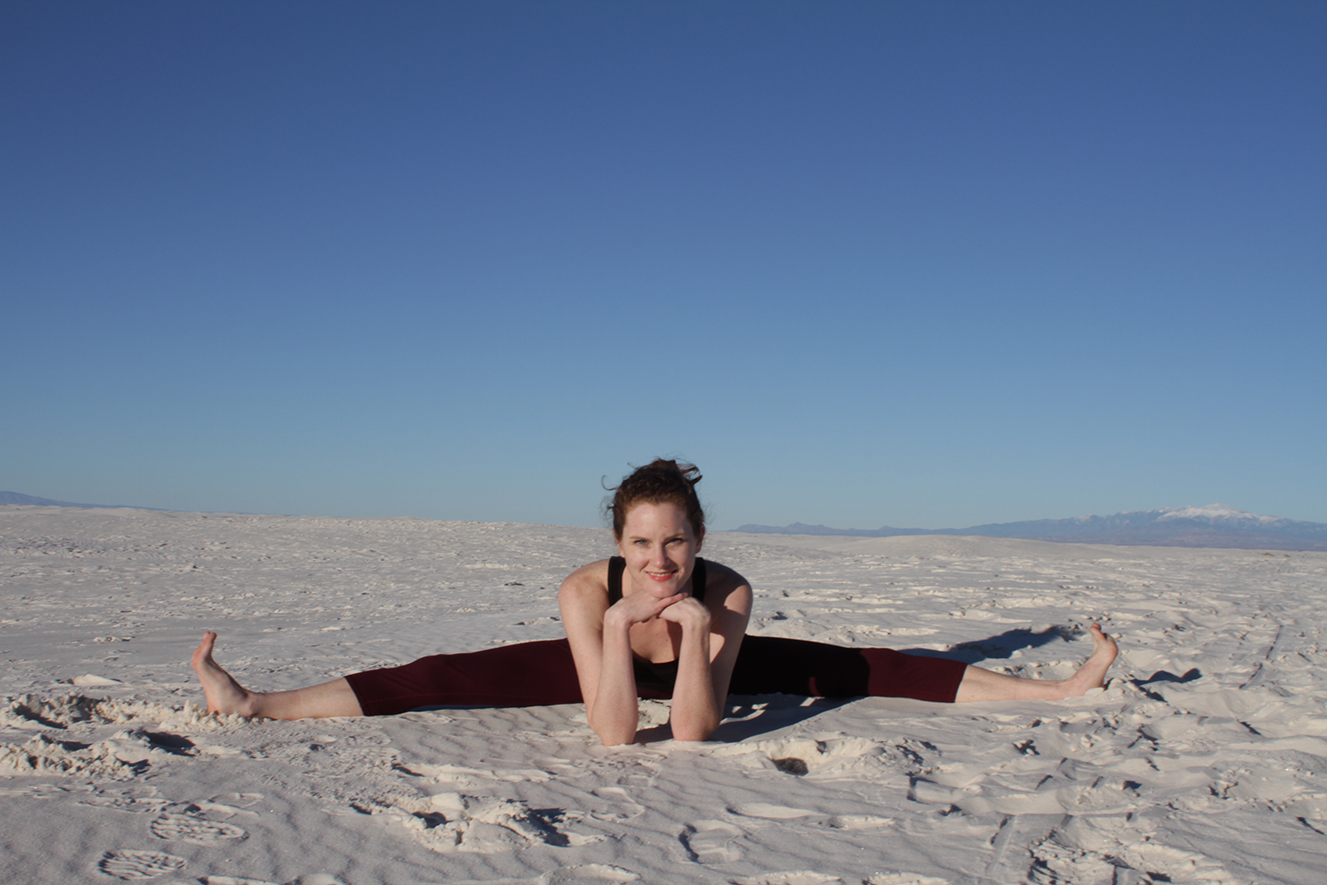 Christine Gagen
RYT 500 HR
Christine took her first yoga class as a teenager and was instantly hooked. Every asana, twist, bend and movement felt like home. She continues to deepen her practice through a mix of styles—Vinyasa, Iyengar, Restorative, Ashtanga. She lived and studied in Paris for a number of years before moving back to the States and becoming certified in Pilates, Gyrotonics, and Yoga. She teaches between New York City, the North Fork, and Miami and is certified at the 200 hour level from The Giving Tree Yoga Studio in Astoria, NY. Christine completed her 500hr OM Yoga Certification with Cyndi Lee in 2016.
The heart of yoga for Christine is the fact that it is a constant practice in which, every day, every breath, every pose and sequence is a new experience. Being connected to one's body through mindful movement is a commitment to wholeness and to honoring our true selves. She loves composing each class based on the requests and needs of the individuals present while encouraging the balance of ease and strength.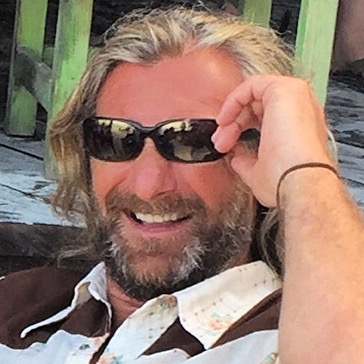 In the fall of 2007 Wades love affair with yoga began. Originally, approaching the yoga practice as a way to stay in shape over the winter months, Wade came to realize that there was more to this ancient and mysterious practice than just poses. At the urging of his first teacher, Katherine Alesio, Wade enrolled in the Yoga Shanti teacher training program under the tutelage of Rodney Yee and Colleen Saidman. It was in this training Wade was introduced to a much deeper level of all eight limbs of Yoga.
Wade also has had the privilege to study under Richard Freeman , Heidi Fokine and most importantly Richard Rosen. It was through Rosen that the pranayama work became paramount and continues to be a source of exploration.
Upon completing his first 300 hour training he jumped in with both feet to teach. Subsequently, Wade completed another 200 hour training under Heidi Fokine and looks forward to more training augmenting his teaching abilities.
Wades goal is to make the art of Yoga accessible to folks who might not otherwise consider it. A native to the North Fork , Wade grew up as a commercial fisherman on the Long Island Sound and is all too familiar with the rigors of hard labor and how in affects the body , mind & spirit. Using a the eight limbs of Yoga in totality, he hopes to help people who currently have or have previously had the same experiences.
Graduating in 2008 from StonyBrook University , Wade is a recipient of a New York state secondary education teaching degree and bachelors degree in history.
He has also completed classes at the Lee Strassburg school of acting and has some 30 years of stage experience .
Wade is very honored to be part of the Yoga Shala family and looks forward to sharing the practice!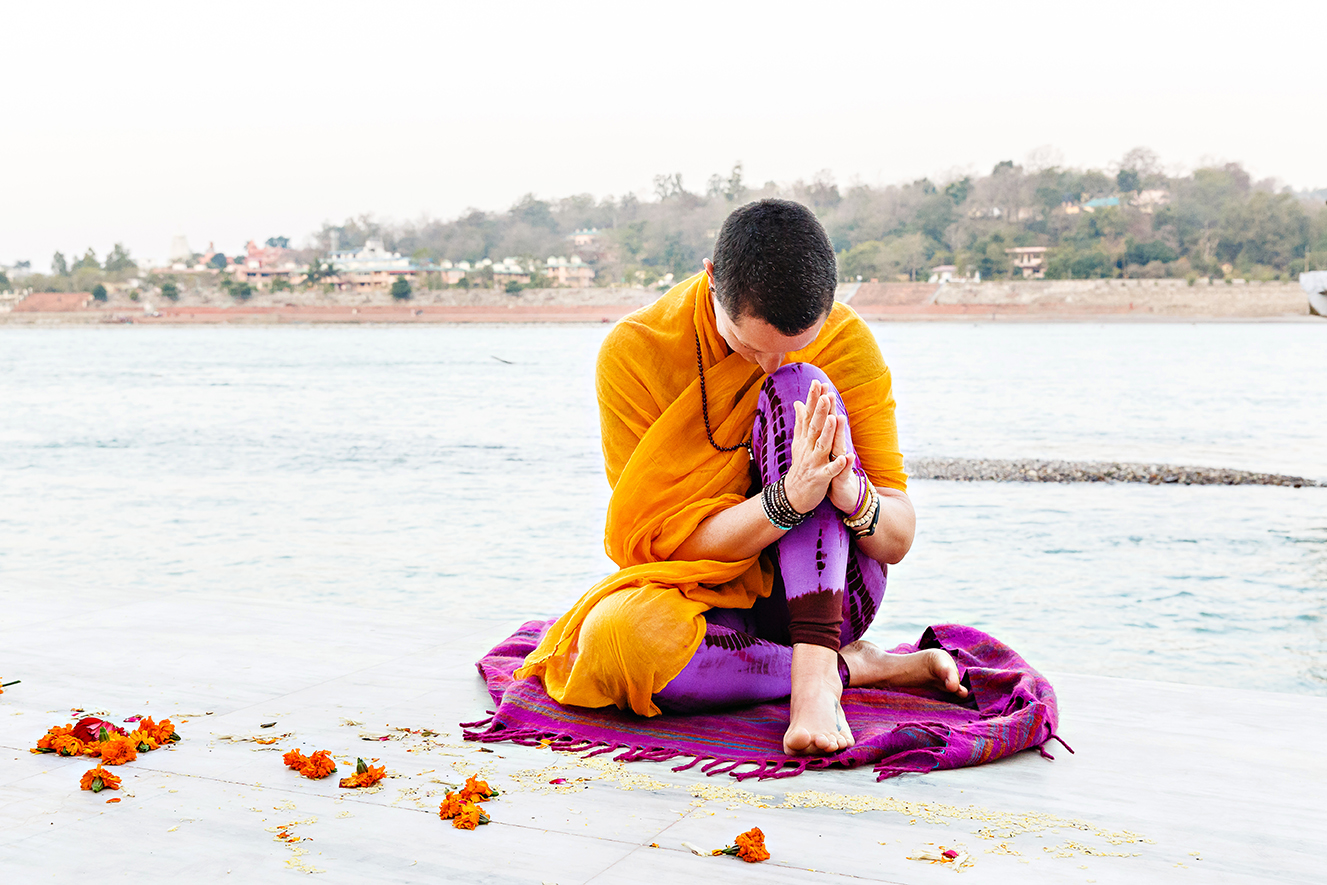 Becky Rosko
Prana Shakti Flow 200RYT, Certified Phoenix Rising Yoga Therapist, Life Coach & Reiki Master Practitioner
Becky made a connection to Yoga in the late 90's. Finding a balance in her life through the journey, she decided to share that passion through teaching and received her 200 RYT training in the Prana Shakti Flow style, as well as certification to teach children, from Karma Kids Yoga in NYC. Inspired by all of her teachers, she truly has an eclectic mix in her teaching style. Becky is a lifelong student, with an education in Photography and Interior Design; she brings a creative energy to her classes which are fun & relaxed as well as paced and challenging. Students are guided through a fluid physical practice with a sense of curiosity, encouraging constant development through exploration. Her classes are a canvas for creative expression with the body and a gateway to explore from the inside out.
Each year she has deepened her own practice & knowledge, through advanced trainings such as Advanced Chakra TT with Anodea Judith & Todd Norian and recently to India for an intensive 100hour Bhakti/Fly immersion with Dana Trixie Flynn of Laughing Lotus.
Through her service as a Certified Phoenix Rising Yoga Therapist, Becky works with clients one on one to help create emotional, mental, and physical release through yoga. By creating a safe and non-judgmental space for the client to explore their own personal patterns, Becky inspires a body-based therapy for creating change and transformation. She believes that each individual has the ability to find their own answers and discover their deepest potential in life when given the opportunity to express, explore, and be heard. Individuals dealing with grief, life transitions, and feelings of being stuck have benefited from Phoenix Rising Yoga Therapy sessions with Becky.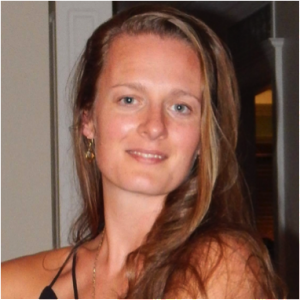 Iris began practicing Iyengar style yoga with Rosemary Martillota in 2005, shortly after returning from nine months of international mission work. In 2008 she graduated from the Institute of Integrative Nutrition as a Holistic Nutrition Counselor. After realizing her passions for health and healing through the use of whole foods and nutrition, she discovered her love for naturopathic medicine, including herbal and homeopathic practices. She studied both under the guidance of Peeka Trenkle at The Open Center in Manhattan, New York. Iris's studies continue to this day, currently perusing a Degree in Naturopathy.
Concluding that her love for Yoga played an valuable role in her personal health and well being, Iris became a certified yoga instructor to be able to further provide self-healing practices to her clients and community, allowing them to use inner wisdom as their guide. In 2013 Iris travelled to Costa Rica to study under Marianne Wells. Also influenced by B.K.S. Iyengar, Marianne guided Iris to teach Hatha yoga in a way which focuses heavily on alignment in each posture. This self examination in each posture allows the student the opportunity to bring each pose further in a gentle way. The self knowledge of alignment further assists the student in carrying themselves through daily life.
Of late Iris has taken a special interest in using yoga as a therapy in recovery from addiction, bringing the Yoga of 12-Step Recovery program to the North Fork. This program is used to move trauma through the body as it reprograms neuro-pathways, so the student can use yoga practice as a tool for relapse prevention.
The diversity of Iris's education and training makes her uniquely qualified to guide people to perfect health.