In fall 2012 we dis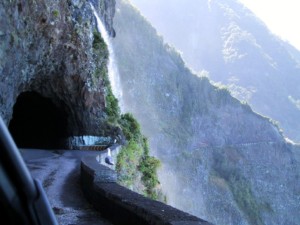 covered the enchanted Isle of Madeira, 400 miles off the coast of Morocco and it is time for us to return and share another extraordinary week of yoga, hiking, fabulous locally grown, caught and prepared cuisine, and magical shared experiences that will last a lifetime.  Madeira is a place that instantly captures your heart and imagination and awakens that place inside each of us that time forgot.  Our home for the week will be the Pestana Grand Hotel, a beautiful, Atlantic Ocean-front hotel on the outskirts of Funchal, the capital of Madeira, with every comfort close to hand.  We will practice yoga every morning, in our own private penthouse studio with an open balcony directly overlooking the ocean. From practice, we head to the bountiful breakfast served daily at the Grand with every conceivable breakfast food imaginable and an unlimited supply to boot.  So done right, this copious breakfast can just about get you through until supper (ok, maybe a snack along the way, as you see fit).  Madeira is world famous for its stunning natural beauty and unique micro climate that boasts a truly fascinating depth and array of fauna and flora.  The volcanic origins of the island have created a mountainous interior surrounded by stunning Atlantic ocean – truly a jewel floating some 400 miles off the coast of Morocco.  The island is teeming with superb hiking and we will spend
several afternoons exploring some of the islands best hikes with our very own guide.  Depending on timing of our hikes, I will do my very best to serve you up an afternoon practice/meditation prior to us enjoying supper together in one of Madeiras superb restaurants.  As you might imagine, seafood is a speciality here (the fresh sardines were a favorite), but the island is rich in agriculture with terraced farms and gardens adorning the landscape, as well as meats sourced both on island and from the mainland of Portugal, so all will be more than happy.  Superb Spa/massage treatments are available at the Grand, as is a sauna, indoor and outdoor pool, fully equipped gym, free wifi, and several restaurants as well as room service.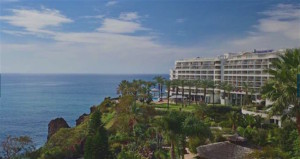 Retreat Includes:
Daily (twice daily, as schedule allows) Yoga & Meditation with Claire Copersino
Unlimited American Breakfast with vast array of freshly prepared foods to suit every palate
7 nights accommodations at Pestana Grand Hotel
Use of all facilities at Pestana Grand (sauna, jacuzzi, turkish bath, gym, lounges, free wifi in all public areas
I will also arrange several (read: 4 or more) hikes for afternoons, as well as evening meals at a variety of restaurants, transportation to and from the airport and as needed, all of which will incur additional costs that we will share.
Prices for yo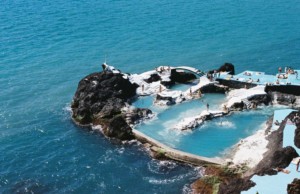 ur Pleasure:
Double Occupancy, shared room, $1750 per person
Private Room, $2250
Currently round trip flights to Madeira on TAP out of Newark are pricing at just under $1000.  It is best if we try to be on the same flights as much as possible – not by any means necessary but certainly easier for you.  As you make your deposit I will guide you on the flights to book.  Overnight flight departing Newark on September 26th to mainland Portugal (either Lisbon or Porto) arriving in morning of September 27th followed by connection to Funchal, Madeira.  We will discuss.
Your non-refundable deposit of $750 secures your spot.  Email me today at c[email protected] with your questions and to reserve.