North Fork Yoga Shala in Greenport boasts an inspired team of informed, compassionate Instructors that share a depth of training, experience and integrity that sets us apart as a studio. We are dedicated solely to the teaching of yoga, and as a result our focus and quality of instruction is second to none.  At the helm is our founder and director, Claire Copersino, beloved Yoga Teacher on the North Fork since 2000.  Many of our instructors began their yoga practice with Claire years ago and were then inspired to complete their own teacher trainings in a variety of settings and styles.  Our instructors training and experience is broad, diverse and on-going and includes, but is not limited to, the following styles: Vinyasa, Kula Yoga Project, Anusara, Jivamukti, Ashtanga, Baron Baptiste, Iyengar, Kripalu, Shiva Rea and Cyndi Lee.  There is a real authentic connection amongst us all that sweeps our beloved students up into the glow and it is common to see one or more of our instructors attending their fellow teachers classes.   Our family of instructors at North Fork Yoga Shala continues to reflect the growing impact we are having on the community of Greenport and the North Fork.  It is a privilege for us to serve this community and help share and spread the teachings of yoga for the benefit of all.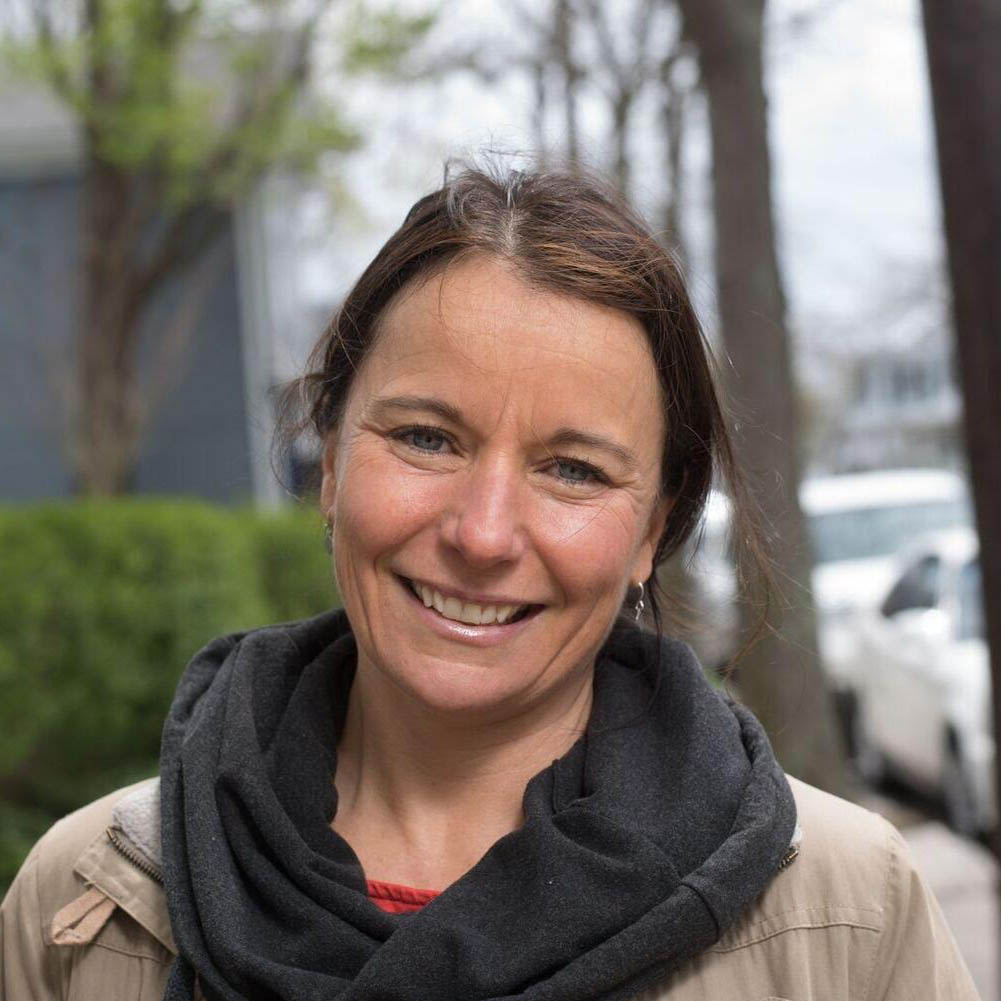 Claire Copersino
Founder, Instructor
Claire began practicing yoga in her mid- twenties and knew from that first class that something significant was making its way into her life. From that first class, it was a several-times- a-week practice and grew within a few years to a daily staple. She had been inquiring into the deeper aspects of life and who she was since teenage years and yoga presented a path that resonated deeply with her love of being active, while seeking connection with her inner being and the divine, source (what some might call "God") energy that resonates through and about us all.
Her first teacher training was completed in 2000, during a month-long intense live-in YTT at Kripalu Yoga Center in the Berkshires, Massachussets and since then she has been fortunate to study with a wide variety of yoga luminaries and complete some intensive study and trainings that have deeply informed her practice, what she teaches and frankly the art of living a more informed, mindful land joyous life. She lives each day as a student and is a firm believer in the never-ending refinement and art of daily living that can lead to a delicious, co-creative life experience.
Claire's classes are ever evolving, and are deeply inspired by her own studies, experiences and the variety of people, places and materials she is exposed to. Yoga is, by definition a spiritual practice, and Claire effortlessly weaves relaxed humour, poetry, spiritual teachings and inspiring stories into her classes. She is known for keeping it real and urging her students to be easy about it, take the pressure off and find their practice within the context of what is offered. She is profoundly appreciative of this practice, the opportunity to share it with others and how much that experience gives to her and the ever-evolving North Fork Yoga Shala family that continues to grow in Greenport.
Namaste.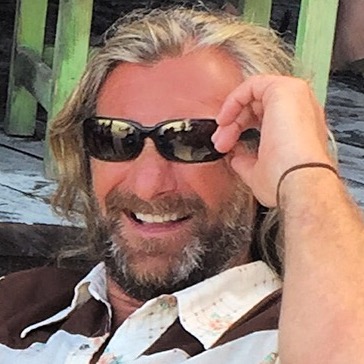 In the fall of 2007 Wades love affair with yoga began. Originally, approaching the yoga practice as a way to stay in shape over the winter months, Wade came to realize that there was more to this ancient and mysterious practice than just poses. At the urging of his first teacher, Katherine Alesio, Wade enrolled in the Yoga Shanti teacher training program under the tutelage of Rodney Yee and Colleen Saidman. It was in this training Wade was introduced to a much deeper level of all eight limbs of Yoga.
Wade also has had the privilege to study under Richard Freeman , Heidi Fokine and most importantly Richard Rosen. It was through Rosen that the pranayama work became paramount and continues to be a source of exploration.
Upon completing his first 300 hour training he jumped in with both feet to teach. Subsequently, Wade completed another 200 hour training under Heidi Fokine and looks forward to more training augmenting his teaching abilities.
Wades goal is to make the art of Yoga accessible to folks who might not otherwise consider it. A native to the North Fork , Wade grew up as a commercial fisherman on the Long Island Sound and is all too familiar with the rigors of hard labor and how in affects the body , mind & spirit. Using a the eight limbs of Yoga in totality, he hopes to help people who currently have or have previously had the same experiences.
Graduating in 2008 from StonyBrook University , Wade is a recipient of a New York state secondary education teaching degree and bachelors degree in history.
He has also completed classes at the Lee Strassburg school of acting and has some 30 years of stage experience .
Wade is very honored to be part of the Yoga Shala family and looks forward to sharing the practice!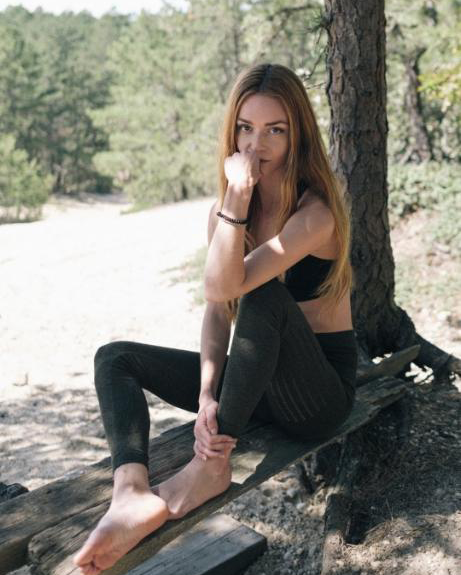 Savannah's initial foray into the realm of yoga began as a way to stay in shape. During the winter months her agricultural passion became difficult to pursue; turning to yoga, she discovered a new nurturance. One which kindled the mind, body, and soul. Her journey led to a spiritual awakening. An awakening which was transformational and life enhancing.
In 2018 Savannah attended Om Sweet Om where she pursued an in depth study of yoga, specializing in Gentle Aging, Vinyasa, Iyengar, Ashtanga, and Kids' Yoga. Under the tutelage of Gail Grossman she flourished. The school's message, accessibility to all, resonates deeply for her and continues to seed her desire to assist her students in their physical and spiritual journeys.
Savannah teaches privately on the North and South Forks of Long Island and loves sharing this practice with others.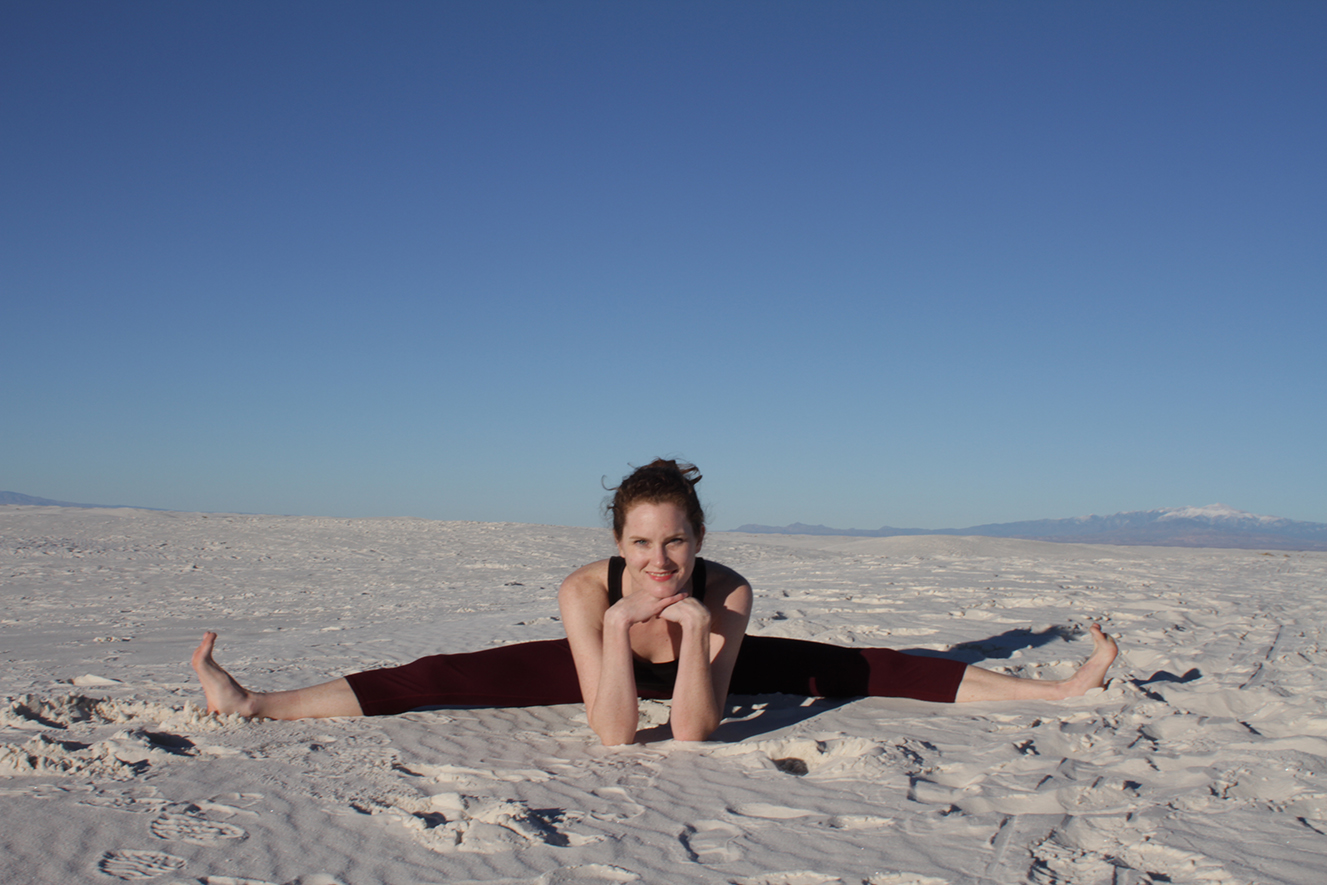 Christine Gagen
RYT 500 HR
Christine took her first yoga class as a teenager and was instantly hooked. Every asana, twist, bend and movement felt like home. She continues to deepen her practice through a mix of styles—Vinyasa, Iyengar, Restorative, Ashtanga. She lived and studied in Paris for a number of years before moving back to the States and becoming certified in Pilates, Gyrotonics, and Yoga. She teaches between New York City, the North Fork, and Miami and is certified at the 200 hour level from The Giving Tree Yoga Studio in Astoria, NY. Christine completed her 500hr OM Yoga Certification with Cyndi Lee in 2016.
The heart of yoga for Christine is the fact that it is a constant practice in which, every day, every breath, every pose and sequence is a new experience. Being connected to one's body through mindful movement is a commitment to wholeness and to honoring our true selves. She loves composing each class based on the requests and needs of the individuals present while encouraging the balance of ease and strength.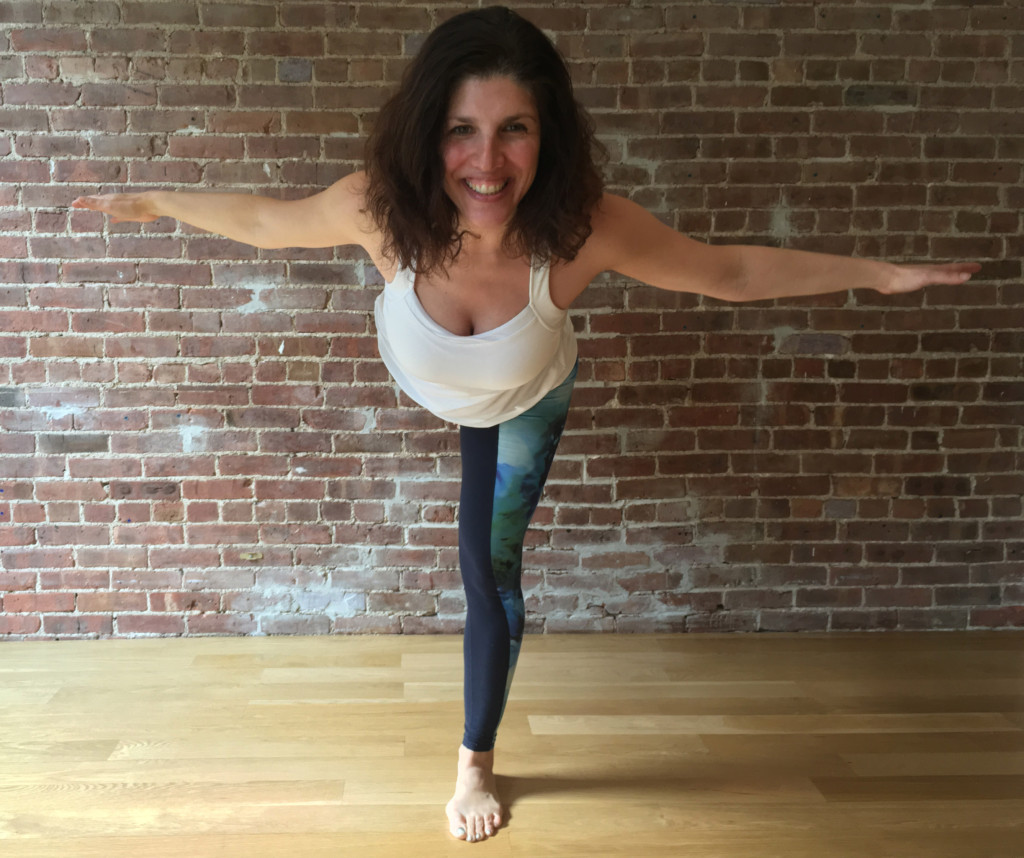 Jeannette has been a devoted yoga practitioner since 1998. Moreover, she has been practicing with the lovely Claire Copersino since 2001.
Jeannette discovered kids yoga after attending classes with her daughter and loved every single minute of it! With a love of music, movement and children, Jeannette completed her training at Karma Kids Yoga, in 2013 certified to teach children ages 1-12 years old. She believes that sharing the practice of yoga with children early on gives them a valuable "toolbox" that will grow with them throughout their lives. Jeannette holds a BA in Communications from Adelphi University. She worked in advertising for 12 years as a video editor cutting commercials and corporate videos. During this time, she discovered the practice of yoga. It was exactly what her body needed after sitting in a static position for many hours a day. She became hooked and knew this was something she'd be doing for the rest of her life.
Jeannette feels blessed to share her love of yoga and to be teaching children yoga! She loves to sing, be goofy and play! Her favorite yoga poses is Virabhadrasana 3 or Warrior 3, because it makes her feel strong to balance on one foot. It's also a really great way to get to an exciting yoga adventure. Jeannette looks forward to seeing you and your kids on the mat!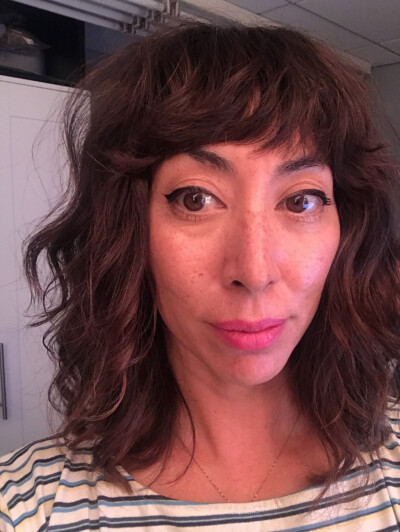 Cyndie Lou began her yoga journey in her early twenties following years of being a high school and college athlete. After a serious back injury, her daily ashtanga practice cultivated a larger understanding of the true union of mind, body and spirit which allowed her to not only have compassion for her own edges but recognizing others'.
Throughout the years, the yoga thread continued to weave as she explored various styles of yoga until she saw a Kundalini class offered in a tiny studio in her Brooklyn neighborhood. With absolutely no frame of reference or familiarity, her curiosity got to the best of her and the rest is history. While not initially fully understanding the practice, it continually drew her to come back over and over again. All she knew was this practice was opening up a portal of seismic shifts and changes. Because of this, the need to deepen her practice and understanding of Kundalini yoga became apparent. Through cosmic alignment, she met Swaranpal Kaur who became her mentor, teacher and friend. Her intensive one on one 200 hr studies with Swaranpal through Swaranpal Energetics was a monumental gift that gave Cyndie Lou a true and deep understanding of the mental, physical and energy bodies that we all carry.
Kundalini Yoga is known as the yoga of awareness that addresses the nervous system, glandular system and chakras using breathwork, asanas and meditation. Through this work, we all have the access and power to attain our highest consciousness. Cyndie Lou is thrilled to share this practice at North Fork Yoga Shala.
She splits her time between Riverhead, NY with her husband and fellow teacher Wade Karlin and NYC where she works as the Makeup Department Head at The Tonight Show Starring Jimmy Fallon.