North Fork Yoga Shala Retreats
Here at North Fork Yoga Shala, in Greenport, we are really proud of our expanding offering of several retreats both near and far as well as the variety of workshops and trainings that we hold both with our own instructors and talented guest instructors and facilitators.
Our retreats, currently led pre-dominantly by Claire Copersino, our Founder and Director, span the globe, and range from a few wonderful days within driving or public transport distance to further afield in Mexico, Costa Rica, various locations in Europe, northern Africa and several in the planning stage that will be further afield.  It is often the case that once someone has joined one retreat, they catch the bug, so to speak, and attend another .. and another .. and another.  Don't say you weren't warned J
It is truly magical to watch new connections form on our retreats, new yoga-family bonds be created and very much a family vibe set in within the first 24 hours amongst our small, intimate groups wherever we may be calling home on our retreats.  These connections then grow once back home and you now know that person who was once just a face across the studio.   As a result the community and family feel of the studio just continues to deepen and expand and sweeps everyone who walks through our doors up into the glow.
Claire Copersino Yoga Retreats, trainings, and workshops are curated based upon suggestions from you as well as initiatives from our team of instructors and we always welcome your thoughts, ideas and feedback.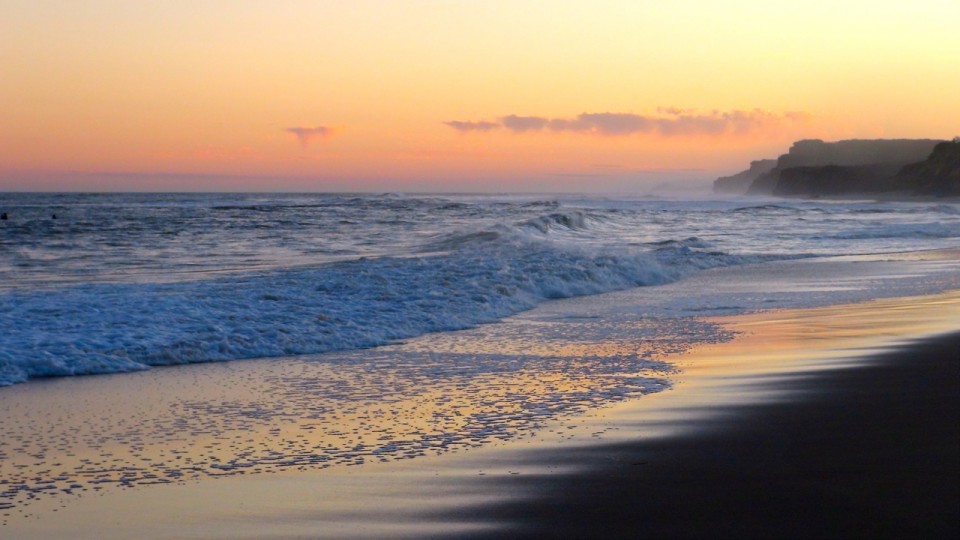 Montauk NY Yoga Retreat
May 29, 2019

-

May 31, 2019

|

$849
This mid-week retreat is the perfect little entry point into your best summer yet, a couple days after Memorial Day Weekend, when the mercury is rising and the Montauk vibe is relaxed and sweet.  Montauk shines this time of year with typically warm temps and quieter beaches providing the opportunity to escape to "the end" before everyone descends for the season.
Solé East (our hosts) provide an effortless, relaxed, beach-club style environment that quickly feels like home and supports you instantly downshifting into retreat mode for a few days.  Housed in a stand-alone Tudor style building which has been completely renovated, the rooms manage to combine that clean, crisp spacious feel with a cosiness and comfort that wraps itself around you.  The grounds are spacious, lush and ingeniously landscaped into lawns and gardens with bamboo walkways.  The Backyard restaurant provides our meals and overlooks the pool where plenty of chaise lounges invite you to relax to chill lounge tunes.
It all adds up to a hip little boutique hotel, 5 minutes walk from town and the ocean beach that is full of sprinklings of luxury that adds up to a pretty sweet place to land.    It has a ton of great vibes and atmosphere and those little details that we all love like Simmons pillow-top mattresses, 300 thread count Italian sheets, aveda bath products, locally sourced organic cuisine, hammocks throughout the property and woodfire pits.  I will organize beach walks and bicycle rides together which you can join if you like, and a visit to the Montauk Salt Cave which offers profound healing and relaxation benefits.
Plan on arriving in Montauk mid-afternoon and checking in.  Then we'll take a walk to the ocean together and we will meet for our first practice together late afternoon, before gathering for our first delicious, locally sourced organic meal and our first evening in Montauk.
Retreat features:
*  2 nights accommodation at Solé East and use of their amenities and grounds
*  All meals, including breakfasts, lunch and suppers.
*  4 Yoga classes and guided meditation with Claire Copersino
*  Bonfire under the stars (weather permitting)
*  Spa services available ….
*  Bicycles available for exploring
*  Unlimited beach walks morning, noon & night
*  Salt Cave experience!
OUR ITINERARY
Wednesday May 29th
. Arrive Solé East mid-afternoon, check in
. 4.00pm Beach Walk
. 5.30pm Opening Yoga Class & Meditation
. 7.30pm Supper at The Backyard Restaurant
Thursday May 30th
. 7.00am – Guided Meditation
. 7.30am  – Light Breakfast, Coffee, Tea
. 8.30am – Claire's Signature Style of Alignment-based, Vinyasa-influenced Yoga, that blends pranayama, philosophical sound-bites, succinct, clear cues and meditation that get you to that sweet spot of union with the inner you
. 12noon – Brunch/Lunch on The Backyard patio (weather permitting)
. Free time after lunch
. 3.00pm – Hike the Walking Dunes of Montauk
. 5.00pm – A deliciously sweet restorative Yoga Practice with essential oils and healing touch
. 7.30pm – Supper at The Backyard Restaurant
. 9.00pm – Firepit Satsang
Friday May 31 2019
. 7.00am – Guided Meditation
. 7.30am – Light Breakfast, Coffee, Tea
. 8.00am – Beach Walk
. 9.00am – Yoga, as described above on Thursday morning
. 12noon – Closing Brunch & departure
Pricing: Standard Room Shared $849 Per Person, $1200 Private
               Garden View Room Shared $949, $1300 Private
$450 non-refundable deposit required to reserve your spot.  Balance required no later than April 17 2019.  Cancellations prior to four weeks of the retreat will be refunded, minus the $450 deposit, cancellations within four weeks are non-refundable.  As we all know, unforseen circumstances can and do happen and to that end I highly recommend you get travel insurance to protect yourself.
Email me here
 with your questions and to make your reservation.  I strongly encourage early registration to ensure your spot and room choice as this retreat has historically been very popular.