North Fork Yoga Shala Retreats
Here at North Fork Yoga Shala, in Greenport, we are really proud of our expanding offering of several retreats both near and far as well as the variety of workshops and trainings that we hold both with our own instructors and talented guest instructors and facilitators.
Our retreats, currently led pre-dominantly by Claire Copersino, our Founder and Director, span the globe, and range from a few wonderful days within driving or public transport distance to further afield in Mexico, Costa Rica, various locations in Europe, northern Africa and several in the planning stage that will be further afield.  It is often the case that once someone has joined one retreat, they catch the bug, so to speak, and attend another .. and another .. and another.  Don't say you weren't warned J
It is truly magical to watch new connections form on our retreats, new yoga-family bonds be created and very much a family vibe set in within the first 24 hours amongst our small, intimate groups wherever we may be calling home on our retreats.  These connections then grow once back home and you now know that person who was once just a face across the studio.   As a result the community and family feel of the studio just continues to deepen and expand and sweeps everyone who walks through our doors up into the glow.
Claire Copersino Yoga Retreats, trainings, and workshops are curated based upon suggestions from you as well as initiatives from our team of instructors and we always welcome your thoughts, ideas and feedback.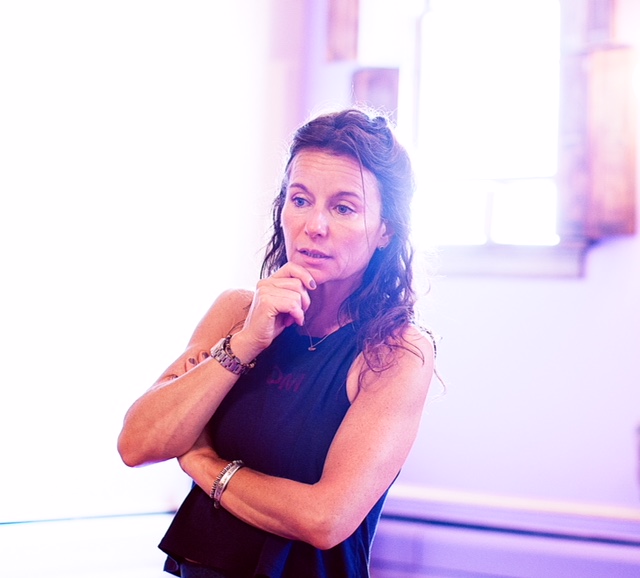 THE CLAIRE REBOOT WEEKEND RETREAT
June 7, 2019 @ 5:00 pm

-

June 9, 2019 @ 1:00 pm

|

$395
HAPPIEST, HEALTHIEST  YOU THIS SUMMER!!!
YOUR HEALTH REIMAGINED.
Claire has been providing health related services on the North Fork for almost 20 years and after becoming a certified health coach and advocate 8 years ago has been coaching privately as an adjunct to teaching yoga and leading yoga retreats.   She is now expanding these services into a variety of group experiences to empower and enable our community to take charge of their health on a daily basis by integrating a variety of seemingly simple and yet powerful protocols and practices that quickly add up to remarkable improvements physically, mentally and emotionally.  It is time to reimagine and take charge of your health and Claire is completely committed to getting you there.  It is a super fun journey and has not a thing to do with deprivation or lack but rather everything to do with a growing abundance from the inside out.  Promise!
THE CLAIRE SPRING REBOOT WEEKEND is a three day, hand-held, live and direct experience to give you a variety of practices and lifestyle habits that you will be completely supported in integrating into the *new normal* of your every-day life.  We will practice yoga daily, as well as be guided on how to establish a simple daily meditation practice.   Prior to our weekend you will be given a document outlining daily protocols that you will then begin to integrate into your daily habits and practices.   There will be time every day for group discussion, questions and Claire will introduce various topics around nutrition, food and beneficial lifestyle practices each day.  You will leave with a meal to take home that Claire will have prepared for you, and will get recipes on what you're eating as well as a variety of suggestions and recipes for other meals over the weekend and beyond.  Claire will provide support to you during the weekend and on-going as you need, in order to integrate it all into your true new normal.
The point above all is that your health is an on-going journey and investment.  It is not something to focus on randomly through dieting (they don't work, btw) or through periodic "cleansing", but rather to gradually integrate new practices into your daily life that keep you in greater balance and harmony and optimal health ALL THE TIME, supporting your body in daily de-toxing and cleansing, which stacks up to a healthier, happier you over the long term.
SESSION BEGINS ON JUNE 7TH AND RUNS THROUGH JUNE 9TH
ALL SESSIONS HAPPEN AT NORTH FORK YOGA SHALA, GREENPORT
SCHEDULE
FRIDAY JUNE 7TH 5pm ~ 8pm
SATURDAY JUNE 8TH  ~ 10.30pm – 1pm
SUNDAY JUNE 9TH  ~ 11am – 1pm
FEE ~ $395
EMAIL CLAIRE AT:  clairecopersino@gmail.com to register.  Space is very limited as our group will be small.